St. Patrick's Society Brunch
St. Patrick's Society Brunch
St. Patrick's Society Brunch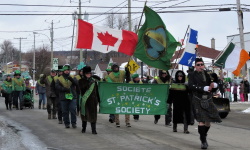 MARCH 27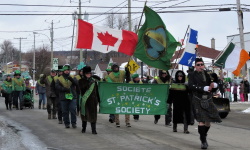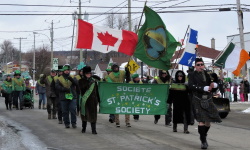 Sunday 9:00 AM
Canadian Légion
235, Rue du Collège N, Richmond
$10.00 / Adult - $5.00 / Child (12 and under)
Tickets available at the door.

Everyone is welcome to an exquisite breakfast prepared by our famous St. Pat's cooks. The menu includes ham, bacon, sausages, scrambled and fried eggs, homemade beans, pancakes and our specialty "Irish Toast". Pictures of the parade will be given to participants. Everyone is welcome to this final event of the month!