Celtic Concert with Louis Schryer, Erin Leahy and Timi Turmel
Celtic Concert with Louis Schryer, Erin Leahy and Timi Turmel
Celtic Concert with Louis Schryer, Erin Leahy and Timi Turmel
CANCELED
CANCELED
CANCELED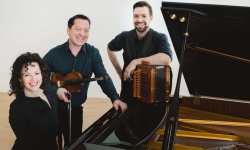 MARCH 21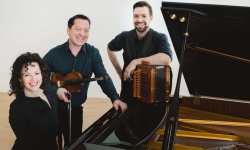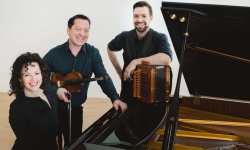 Saturday 7:00 PM
Melbourne Town Hall
Melbourne, Qc.
25.00$ or 20.00$ For St. Pat's Member
You must reserve in advance.

The fabulous trio of fiddler Louis Schryer, pianist Erin Leahy, and accordionist Timi Turmel promise a great Celtic Concert Tickets are $25 for non-members, or $20 with a 2020 St. Patrick's Society membership card at (819) 826-2535 or email at richmondstpat@hotmail.com.