Songs of the Irish Otherworld
Songs of the Irish Otherworld
Songs of the Irish Otherworld
CANCELED
CANCELED
CANCELED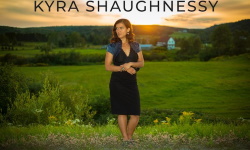 MARCH 13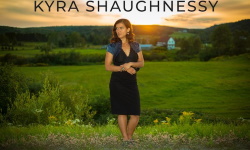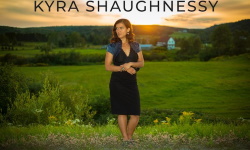 Friday 7:00 PM
Réflectoire du Couvent
140 rue du Couvent, Richmond, Qc.
15.00$
Tickets available at the door.

An intro for the evening: Eastern townships singer, songwriter and poet Kyra Shaughnessy offers a thematic performance providing audiences with a window into the Irish "Otherworld." This 50 minute set of sean nos ("old style") a'cappella and traditional songs in both Irish gaelic and English is woven through with accompanying explanations of the various creatures and characters in, and origins of, each piece, providing insight on Irish mythology, language and tradition. While most songs are presented unaccompanied, true to sean nos style, others are performed with a simple drone, bodhrán (irish drum) or minimalist guitar accompaniment to add texture and depth as the evening unfolds. Come hear the songs that have carried generations through the coldest months and the harshest passages of life! Kyra Shaughnessy With five albums to her name (and a sixth to be released in February 2020) Quebec singer-songwriter Kyra Shaughnessy's music is a catalyst for transformation. Her songs invoke presence and awakening. Composing and collaborating in multiple languages across genres, Kyra is at the forefront of the struggle to represent the diversity of Canadian musical identity. She sees music as a tool for healing, cultural exchange and personal and social transformation.